Scanning made easy!
Save time with our scanning solution for tax advisors and clients thanks to artificial intellligence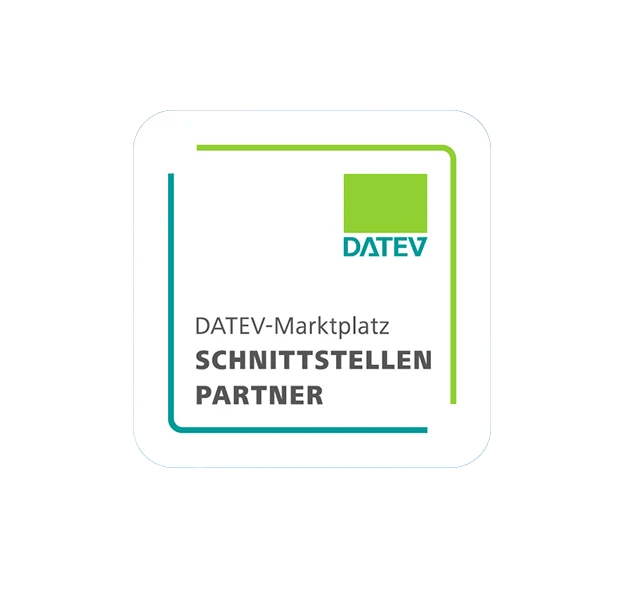 Scanning Documents - easier than ever before!
Stapling paper documents manually is enormously time-consuming and at the same time a very error-prone process. With Finmatics Scan & Sort, you or your clients simply place all documents in the batch into the existing scanner and the Finmatics AI separates and staples related documents for you and assigns them to your individual document types with the automatic document type classification. (Automatic document classification is activated once the AI has learned your documents sufficiently).
Whether receipts come in via scan, email, mobile app, upload, or API, Finmatics handles the separation of your receipt batches with over 99% accuracy.
This ensures that your receipts are digitized and ready for further processing as quickly as possible.
Finmatics Invoice Hub (Scan & Sort) in comparison
With the Scan & Sort module of our Invoice Hub, you have full functionality for your tax advisory and clients. The AI-supported solution with automatic document separation and document type classification saves you additional time. Thanks to the visual branding of your company with your own logo and colors, and an individual URL with your company name, you can offer your clients an exclusive portal with Finmatics.
| Feature | Common Scanning Solutions | Finmatics Scan & Sort |
| --- | --- | --- |
| Scan in Browser | | |
| TWAIN scanner support | | |
| Edit documents manually | | |
| E-Mail document upload | | |
| Mobile App upload | | |
| Scan via Mobile App | | |
| | ❌ | |
| | ❌ | |
| Branding (Logo / Colors / individual URL) | ❌ | |
| DATEV integration | | |
| License | License per client | License per tax company |
For you and your clients

Easy connection via DATEV Belegbilderservice

Appealing pricing - only one license per tax company necessary

Compatible with all scanner hardware and PDF-Documents

Independent of location and office hours

Unique AI-Technology - Scan & Sort your Documents automatically

AI that gets better and better with every scanned document

Automatic document type classification

Quick implementation in just a few minutes

Customizable with your company logo and colors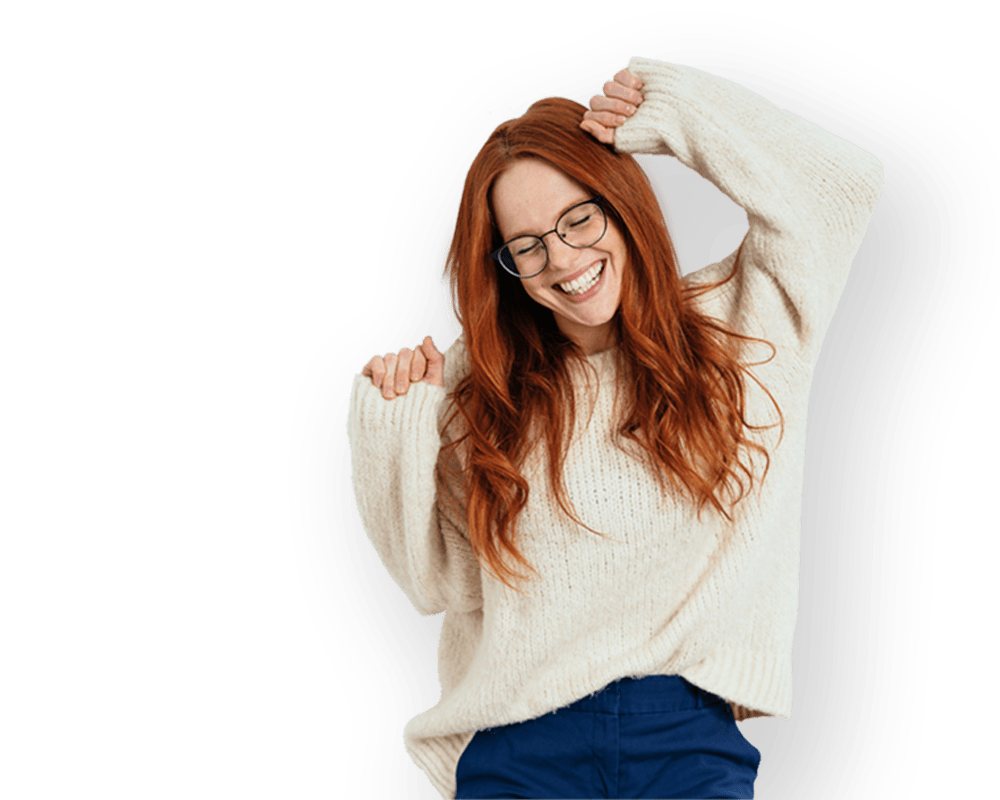 Finmatics as the perfect addition to your DATEV environment

With Finmatics Scan & Sort, receiving receipts to DATEV has never been easier. Thanks to the connection via the "Belegbilderservice", the invoices scanned and stapled with Finmatics are automatically available to you in DATEV Unternehmen Online for further processing.

Use Finmatics as the perfect addition to your digital invoiceprocessing and speed up your invoice input by a factor of 6!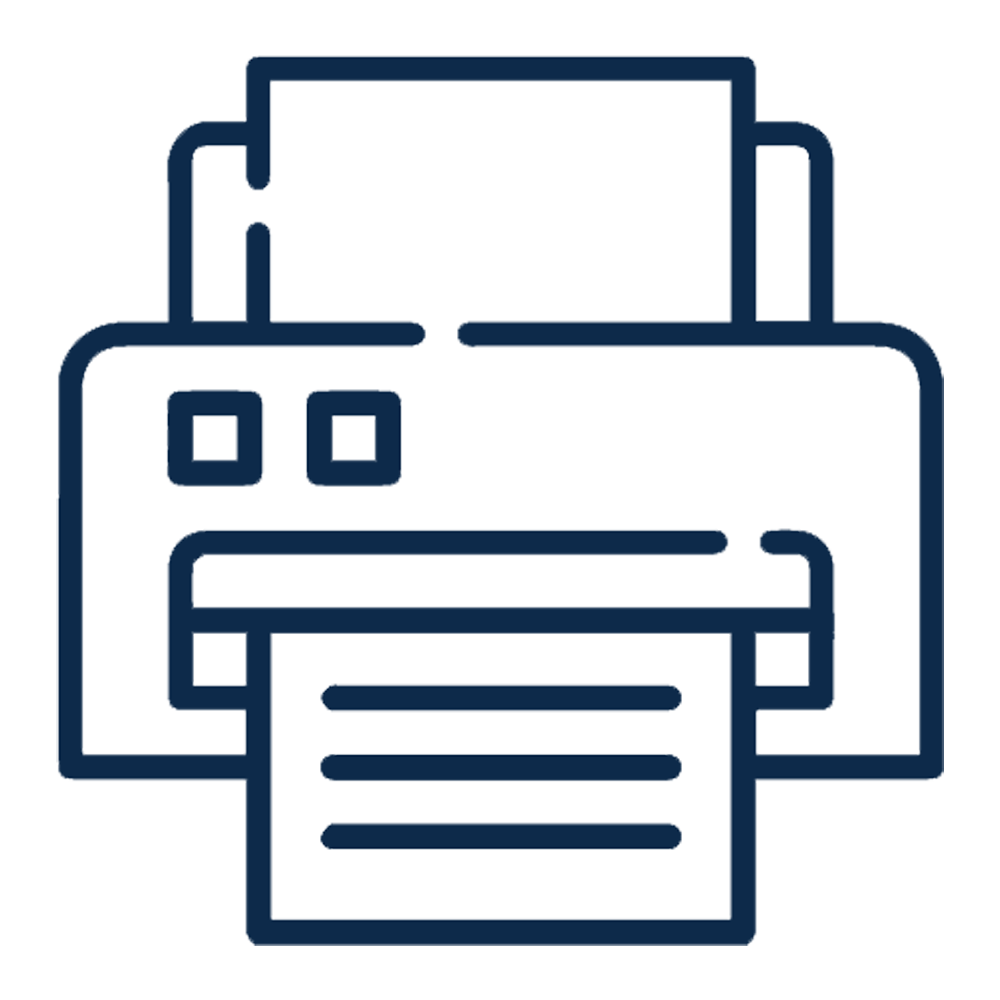 Scanning documents with Finmatics
Most tax offices are still confronted with piles of paper invoices and heavy commuting folders.
Finmatics for tax advisors and their clients connects to almost all scanners and automatically optimizes the scanning parameters for optimal results and further digital processing with DATEV. The documents are simply scanned in batches in just a few clicks without tedious stamps, separator sheets, barcodes, etc. The software takes care of the rest for you.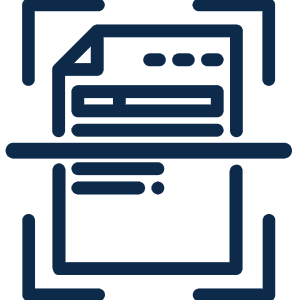 Automatic stapling & Document calssification
Manual document classification with barcodes, stamps or separator sheets was yesterday. The Finmatics Invoice Hub - Scan & Sort works with artificial intelligence to automatically separate documents by document page and classify them into the correct document type.

With a hit rate of over 99%, documents are automatically delivered to you classified. No matter if you scan in your office or if your clients scan themselves.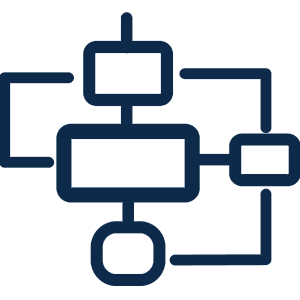 Official DATEV connectors
Finmatics has a variety of interfaces that have undergone a technical review by DATEV. This allows document images and document data to be transferred to DATEV Unternehmen Online (DUO) and clients and document types to be synchronized.

The Invoice Hub - Scan & Sort uses the DATEV Belegbilderservice for a smooth transfer of information.


Get to know Finmatics even better in a free demo session!
Make a free apointment now!
We are happy to offer you a free consultation appointment for our software. Due to the plug-and-play approach of Finmatics, you can start in no time and convince yourself of the quality of the software. Experience first-hand how you can achieve time savings of up to 70% with our AI!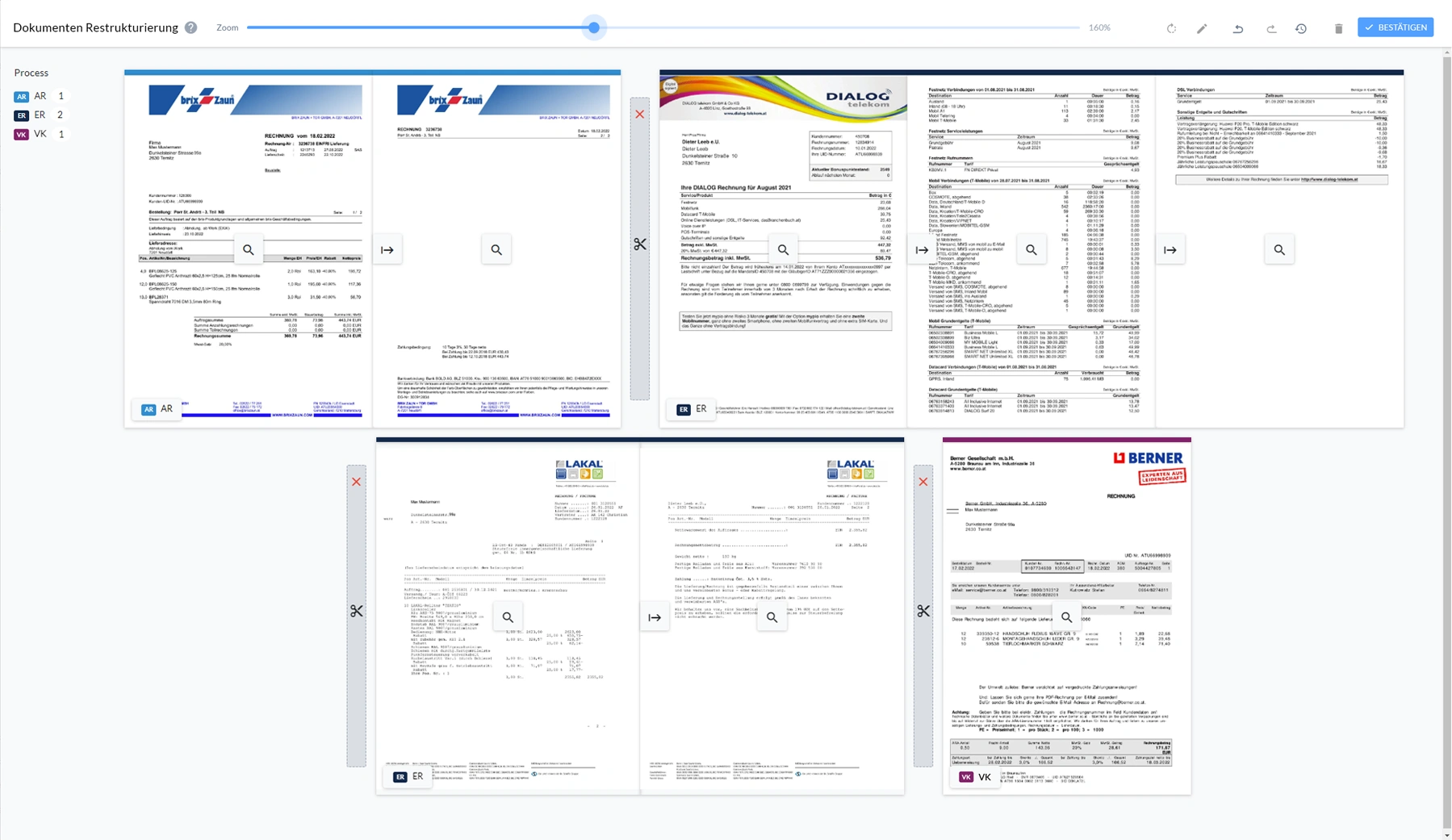 More than tax firms already trust Finmatics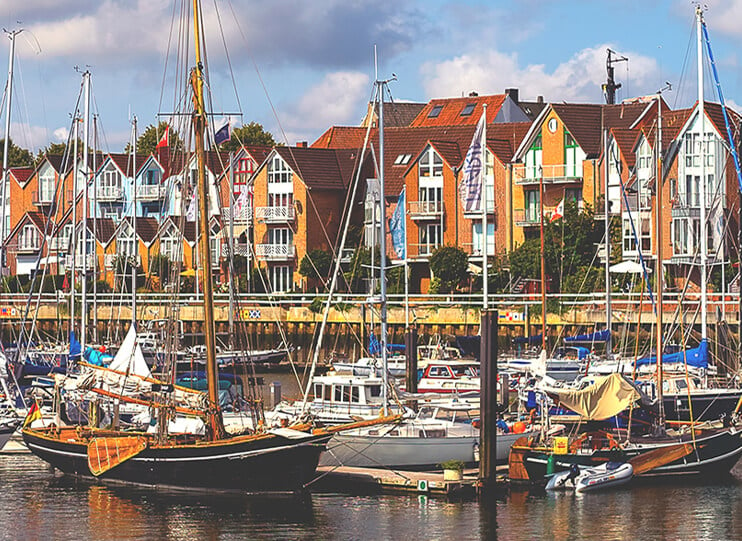 Incoming documents for clients - an optimal addition to DATEV Unternehmen Online.
Dr. Thiems & Kollegen Steuerberatungsgesellschaft
With the digital tools from Finmatics as a complement to DATEV Unternehmen Online, the tax consultancy Dr. Thiems & Kollegen was able to offer its clients flexible and individual tools for digital document transfer and thus increase the digitization rate of its clientele from 30% to over 80%.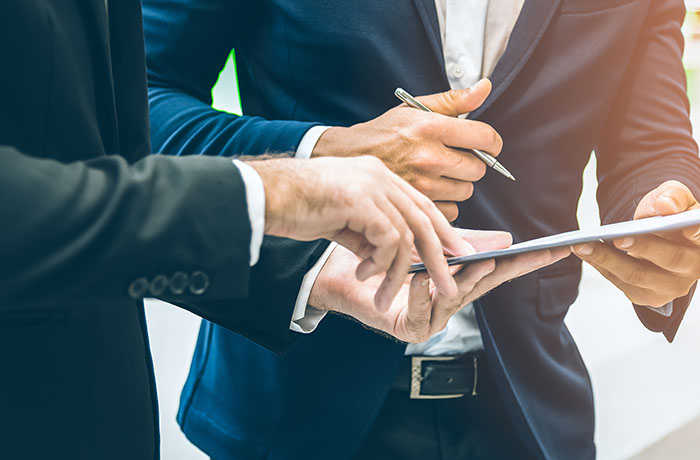 Complete automation with DATEV and Finmatics
Deuner & Schönweitz PartG mbB
The firm is driving digitization through the use of artificial intelligence in receipt and processing of documents. The drivers for digitization are the growing shortage of trained accountants and the goal of using digital assistants to ensure the highest quality in ongoing accounting for clients.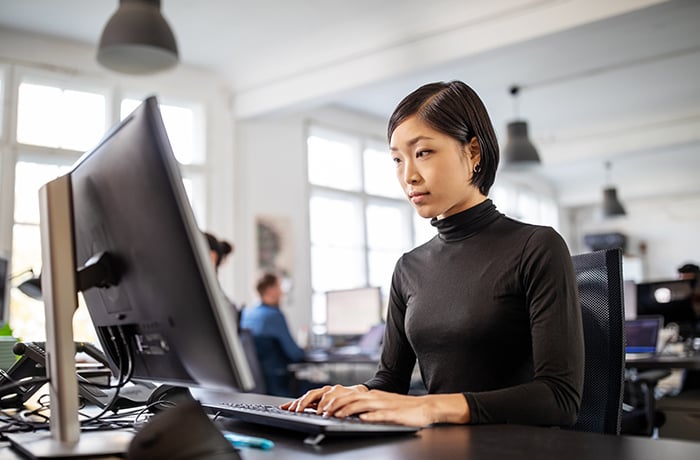 Paperless office and holistic consulting at DWL Döcker
DWL Döcker und Partner mbB Wirtschaftsprüfer Steuerberater Rechtsanwalt
It was important for the firm to keep up with the latest technology and to develop further. Finmatics was the optimal solution for this, for example, to save a lot of valuable time by automatically reading out document lines.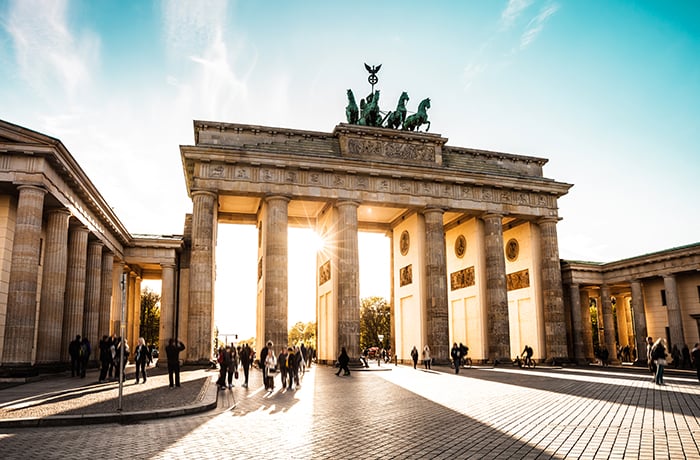 Digitalization with Schröder & Partner
Schröder & Partner PartG mbB
The Berlin firm Schröder und Partner has already been working digitally since 2016. Digital workflows and automations were introduced with Finmatics and DATEV and all documents are now only processed digitally and with artificial intelligence.


Get Finmatics directly from us or one of our
DATEV Businesspartners
Frequently Asked Questions
What kind of scanners are campatible?
You do not need any specific scanner to be able to use Finmatics. Like with DATEV, every scanner with a TWAIN interface works. How this can work you can see here: Canon DR-G2110, Canon DR-S150
Do I need to scan documents separately?
Can I digitalize cash receipts?
Do I need an USB connection between scanner and computer or does it work with Wifi as well?
Can clients use the software all the time?
I do not have a desk scanner. Can I use Finmatics with a multi task device?
Can I further process documents that have already been digitalized?
Is the AI constantly learning?
Is there a similar E-Mail function like the DATEV Upload Mail?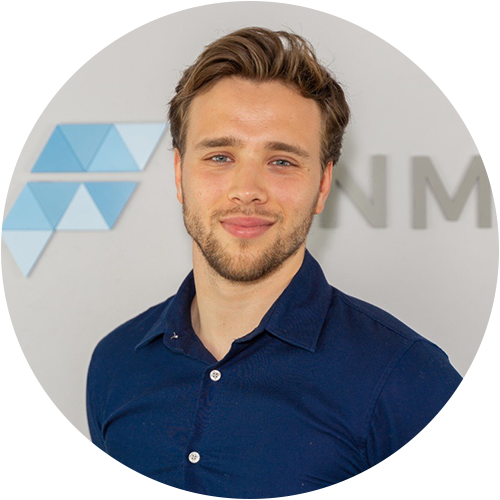 "It is my concern to advise our customers and interested persons in the best possible way and to make the implementation of the intelligent assistants as easy as possible."
Maxmilian Wimmer
Team Lead Account Executive
E: contact(at)finmatics.com

Get in touch and talk to our experts
By clicking on "Submit", you agree that Finmatics GmbH may store and process the personal data provided above in order to provide you with the requested content.
**Finmatics GmbH is committed to protecting and respecting your privacy. We will only use your personal data to administer the account and to provide you with the products and services you have requested. From time to time, we may wish to contact you about our products and services and content that may be of interest to you. If you agree to this, please tick the "Subscribe to newsletter" box. If you agree to be informed about new blog articles from time to time, please tick the box "Subscribe to blog". You can withdraw your consent at any time by clicking here, by clicking on "Unsubscribe" at the end of one of our emails or by sending us an email to legal@finmatics.com.